Romance Travel
I have some exciting news about Curated Travel services. My travel advisor business is now being featured on The Knot's wedding website as a vendor of romance travel. Romance travel is big these days! It has expanded from destination weddings and honeymoons to bachelor parties, engagement parties, and even bridal shower getaways. Babymoons, rekindle moons (as I call them) and retirement moons are also hot these days. It's clear that travelers are finding fulfillment in celebrating milestones of life in unforgettable destinations.
The Link:
If you followed have Style*Mind*Chic Life blog you may remember that I received an invitation to The Knot's Dream Wedding in wine country a couple of years ago. I was honored to be invited for an all expenses paid trip to wine country to cover the wedding as a lifestyle blogger. Unfortunately, I had two events in Chico on the same day, including graduation for students in the adult program where I worked; it was a difficult decision but I had to decline the invitation. I was lucky enough to attend via live- streaming. The Knot staff sent me the professional images of the wedding so that I could blog about the event: My Invitation to The Knot's Dream Wedding in wine country.
As you can imaigne, I'm excited to be partnering with The Knot, again, for my Curated Travel services.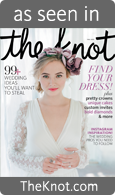 In my book, travel inherently has an air of romance to it.
It's all about the adventure and the fresh experience.
If you are looking to add the romance of travel to your life,
contact me below to get started.
All Images Heather Lindstrom, Style*Mind*Chic Life/Curated Travel