How to Dress European Chic
We were enjoying lunch at the café outside our hotel, beside the promenade in San Sebastián, Spain, when the European chic styles strolling by caught my eye. I grabbed my camera and snapped away with the beauty of this seaside scene as the backdrop. I want to thank this couple for walking by at this exact moment, looking as though they stepped out of a French film noir. I noted the flowing maxi dress embellished with lace. Simply chic, whether in Europe or anywhere this season, maxis and lace are on-trend.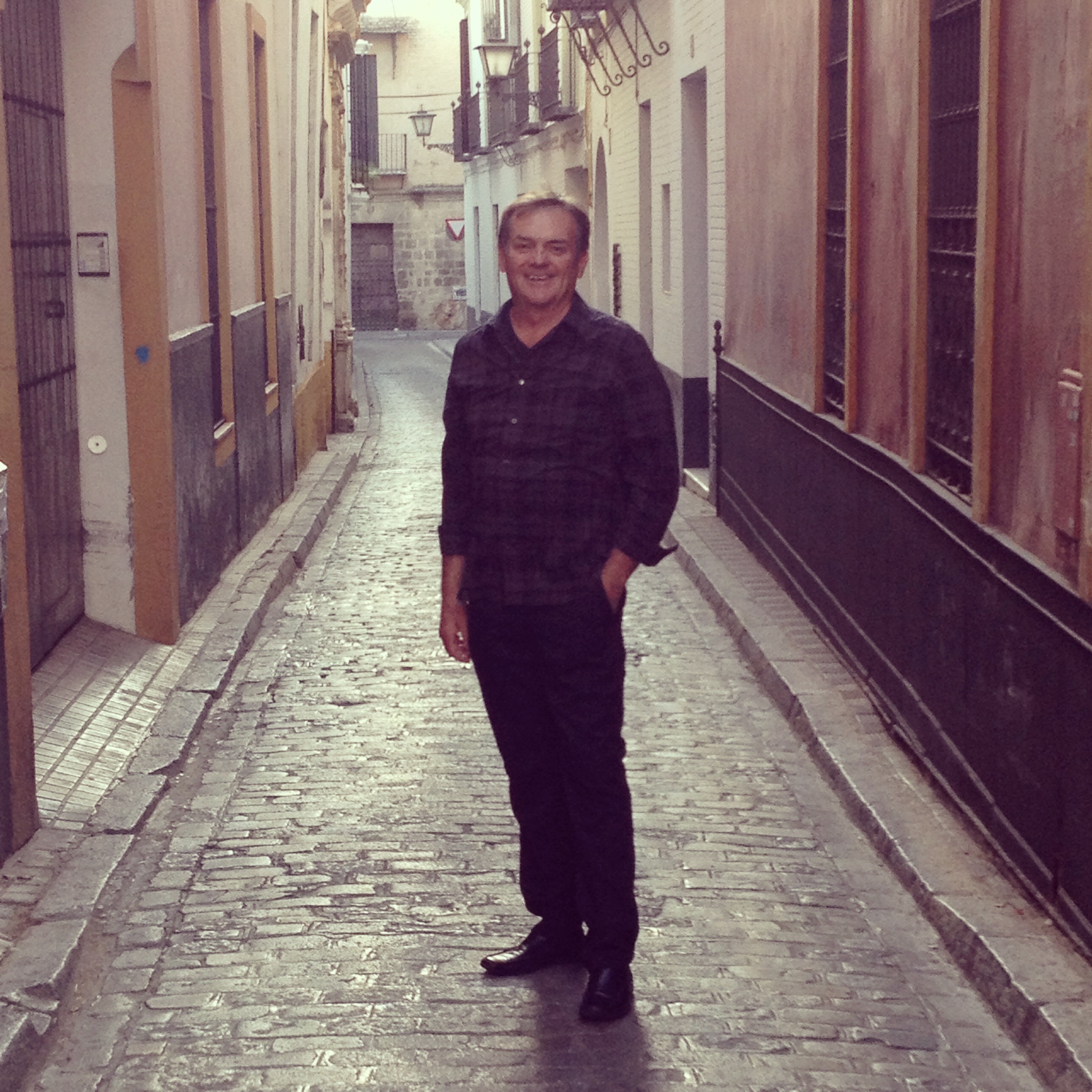 Many of the women wore flowy pants and heels. Notice the pace is usually brisk!
Family life is a central part of the Spanish culture. We enjoyed seeing generations of families gather strolling by together. Love the color of this maxi skirt!
Another colorful strapless sundress with wedges. I also spotted the ruffled lace mini made more casual by a black t-shirt and flats to the right.
This family looks like they stepped out of an Italian summer catalog, entitled "La Dolce Vita", with their brights, stripes and sneaker chic, strolling the promenade on a picture-perfect summer day.
More colorful skirts. This one is paired with a beautiful scarf. I'm guessing they are with the two guys behind them.
Simply chic with flowing black pants, an aqua blouse, pink nails and sunnies.
Some of the heels were sky-high! Such a great looking couple headed somewhere fun!
Elegant and chic, at every age.
Bright color is big and I noticed that all generations in Europe seem to embrace color. Be it pops of color in a bag, skirt or even as the crowning glory, color is everywhere. I did my part wearing lots of coral, bold prints and this colorful halter number by Trina Turk. The gold skirt, lower right, had me swooning. I loved the way this woman styled the chiffon maxi with a casual shirt and distressed denim jacket.
I also spotted many neutral and pastel hues, pistachio, lavender, rose and baby blue. Maxis and flowing pants are big in Europe right now, just as they are in the U.S. European men were rocking the pastel shades too. Note that second photo on the right. This man is wearing three pastel shades at once. I wonder why the woman with him is smiling (maybe he just told her a funny joke...or something?).
Essential Accessories
Panama hats were everywhere. As we know, they are the perfect go to for a bad hair day, especially when traveling. I wore mine almost daily on our 18-day vacation through Portugal and Spain. This woman looked casually elegant sitting in a café. Note the bright shade of lipstick and lace cut out details in her crop top blouse. There is a poise and confidence that seems essential to European chic.
Perhaps the second best accessory to your confidence and your Panama hat this season, to be truly European chic, is your pooch. It seems all shades of color are "in" for pooches this season.
I also spotted all heel heights, from stilettos to flats, on the women with their confident strides. Europeans wear chic shoes, no matter what the heel height. I think shoes are the perfect souvenir to bring home as a memory of travels, especially to Europe. In 2003, I scored a pair of black stiletto mules, in Rome, with the pointiest toes. Comfortable-NO! Chic-Most definitely! I felt like a million bucks when I slipped those beauties on.
On an earlier trip to Italy, I fell in love with a pair of nude ankle wrap heels, with a zipper up the back, in Lucca. They remain one of my favorite pairs to this day and they always remind me of that trip.
On this trip, I purchased an ivory lace jacket, floral print dress, and a watercolor print blouse. It seems I hit most of the euro chic trends in this one shopping excursion.
There is nothing more Euro chic than throwing on a colorful scarf to make an outfit pop.
Euro Chic Men
As for the men, I noticed European men have a range of styles--from ready to board a yacht in Saint-Tropez, to the pastels I pointed out above, to black on black, to sneaker chic with open cuffs as seen here.
.....on a daddy daughter date for ice cream.
Isn't this just beyond darling (and the ice cream isn't the only thing that looks delicious;)?
What is the secret to dressing European chic?
It seems to start with the attention to detail and then the self-forgetfulness of it all. A healthy lifestyle, with regular trips to the spa, creates that glowing skin which needs minimal makeup. Dressing well, with a quality wardrobe of pieces that create a signature style, is essential. It is better to overdress well, than "underdress" poorly. Finally, having confidence and carrying yourself with poise is at the heart of dressing European chic.
--Heather's observations from San Sebastián, Spain.
For more of my series of 'Summer Travel to Portugal and Spain'.
How about you? What do you think is the key to European chic?
For travel services Curated Travel