Paris is adorned with a number of colorful flea markets or brocantes as they are often called. On our first trip to Paris, in 2003, Scott and I spent an afternoon at the famed Clignancourt flea market, also known as the Marché aux Puces de St-Ouen, and thought to be the largest flea market in the world.  We shipped home a small container filled to the brim with chandeliers, sconces, trays, perfume bottles, prints and charms from Paris long ago. On this trip, we stopped in at the smaller scale weekend market of Porte Vanves, near the apartment where we stayed. Aside from an eclectic mix of silk scarves, china, cutlery, jewelry, watches, books, and just about anything your heart desires, the people watching was fantastique. The saxophone solo was an ambient bonus to our sunny afternoon at the brocante in Paris.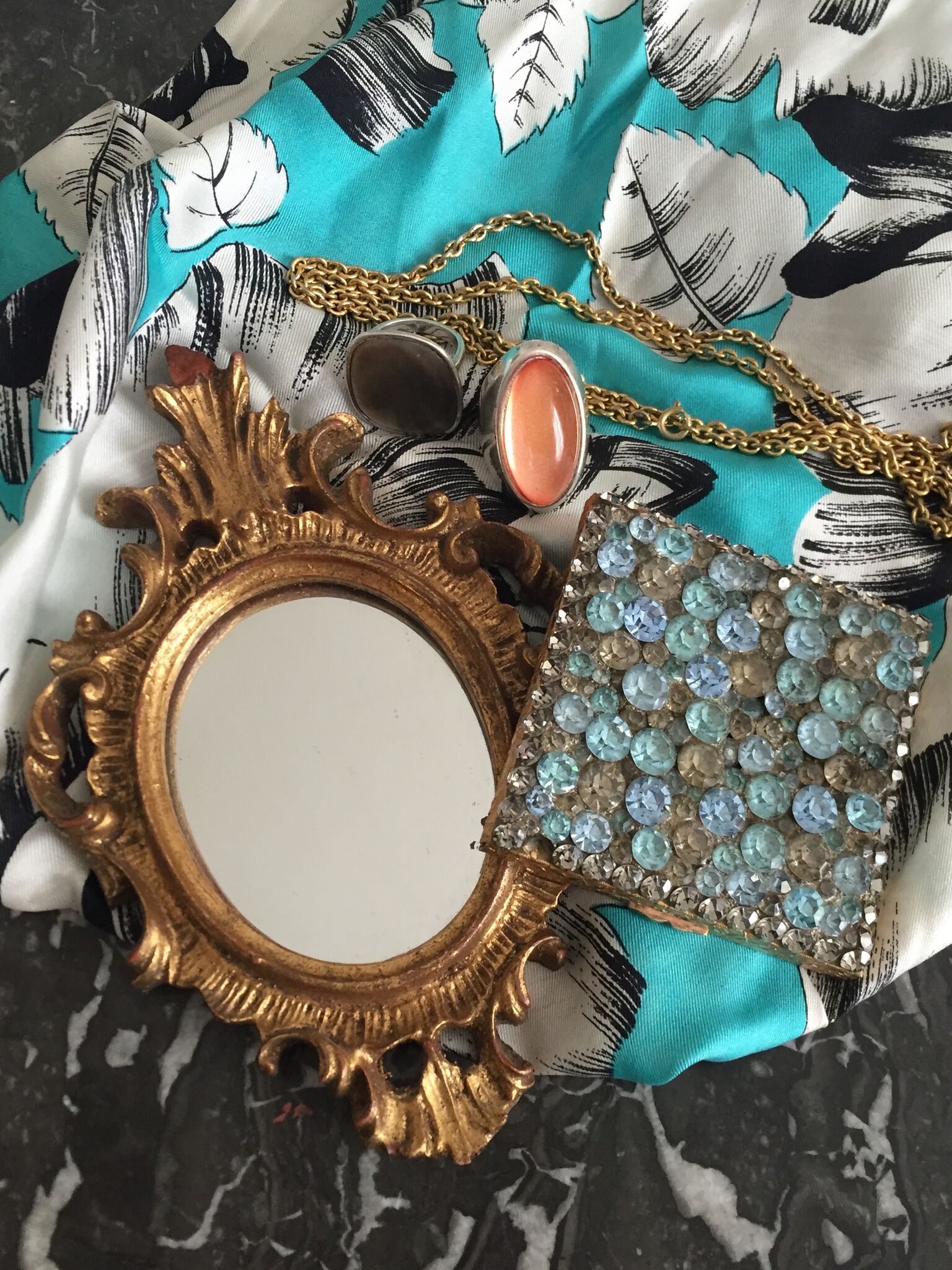 My finds from the Parisian Brocante
These are a few of the treasures I gathered at Porte Vanves. A colorful silk scarf, a jewel-encrusted mirror, a couple of cocktail rings, a gilded framed mirror and a small statue. The gilded mirror and a small statue (not pictured) remind me of the charming Parisian apartment where we stayed during this trip to Paris. The petite Porte Vanves also makes finding small gifts to carry home an easy option.